BAR PRODUCTS AND SERVICES
BAR Products and Services is one of Europe's major suppliers of Tungsten Carbide drawing dies, tooling and associated products for the Wire, Tube, Rope and Cable industry.
Our products are used in many diverse industries throughout the world from civil engineering, the motor industry and mining through to jewellery and lingerie.
Alongside our extensive range of dies, rolls and tooling, we also manufacture Die Shop machinery and equipment along with all ancillary products.
Our services encompass design, die management, die refurbishment, stock maintenance, partnership management and support.
CUSTOMER FOCUS
Our reputation has grown – as a result of building genuine partnerships with customers, providing a high degree of technical assistance and being focused on customer needs.
Our dedicated and experienced workforce is committed to quality and understands the needs of our customers. This has led to increasing export orders from Europe, America, Asia and the Far East.
"If you have a question about Drawing Dies, Strand Compaction Units/Rollers, Extrusion Tooling or precision manufacturing we'll do our best to help"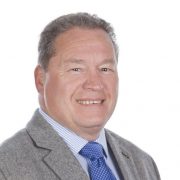 "We've a team with huge expertise in Wire, Wire Rope, Tube and Cable Industry worldwide and have the quality systems to match, including ISO9001,  i'm confident that there are few companies better placed to assist manufacturers in our sector"